BEST DEGREES TO WORK FROM HOME
Millions of people work from home on a part-time or full-time basis, and this number continues to grow annually. Working from home has been linked to an improved home-life balance. Home-based workers may be more productive as well as more satisfied with their job. The elimination of a daily commute and constant oversight can reduce daily stress to improve your quality of life. As you look toward the future, positioning yourself to find and thrive in a home-based job or career makes sense. While many fields offer work-from-home opportunities, these are some of the leading degrees to pursue to have a successful career while working from home. Many of these degrees can be earned online from home as well!
1. Information Technology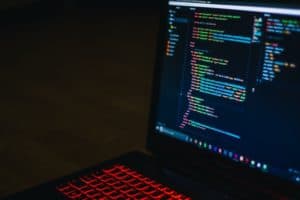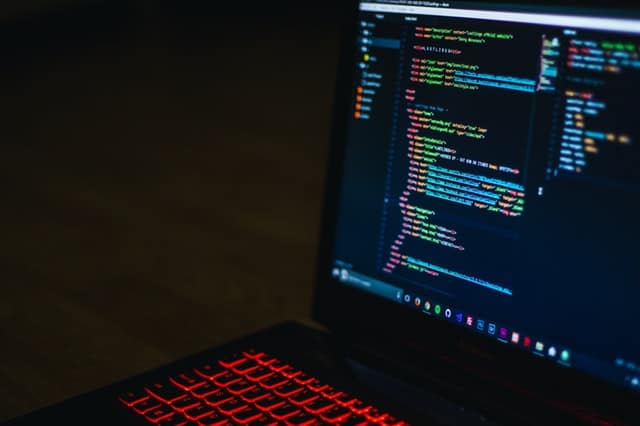 Technological innovations have enabled the rapid growth of home-based jobs, and many of these jobs are in the IT field. While there are numerous IT-related degrees that you can pursue, leading degrees to pursue for home-based opportunities include a Bachelor of Science in Information Science, Computer Science, Information Technology or Information Systems. The starting salary for new IT graduates varies dramatically based on the specific IT degree held as well as by the location and work environment. However, a reasonable starting salary is approximately $60,000 to $70,000.
A Bachelor of Science in Information Science enables you to work on complex data management projects, to develop databases, to maintain or improve systems architecture and more. With a Bachelor of Science in Computer Science degree, you may be involved in programming, computer theory, algorithms and other similar applications on a daily basis. A Bachelor of Science in Information Technology and Information Systems provides you with the foundation to design and manage networks, work as an IT project manager and more.
Immediately after graduation, gaining experience as a salaried professional may be essential, and some of these may require regular attendance in an office environment. However, many full-time IT positions enable professionals to work from home on at least a part-time basis. Some experienced IT professionals transition to being independent consultants after gaining several years of professional experience. These are self-employed individuals who commonly work from home. All IT industry professionals should anticipate regularly improving and updating their skillset for relevancy.
2. Website Design and Development
With almost 2 billion websites online today and with this number growing, a career in website design and development may yield incredible opportunities as well as job security. In addition to the need for new website design, existing websites periodically must be redesigned or enhanced with special features.
Unlike a degree information technology, a degree in website design and development combines technical, programming, arts, database and other aspects into a comprehensive program. In most schools, this is a Bachelor of Science degree. However, some technical schools and community colleges offer a 2-year degree in this field. When comparing programs, look for a degree plan that covers topics in mobile website design, online security, online marketing and more to ensure that you obtain a well-rounded education. As is the case with the IT industry, this industry is changing rapidly. Expect to pursue regular continuing education opportunities in this field.
As a professional website designer or developer, you may work as a salaried professional, or you may launch your own business from home. The typical salary of a full-time employee is between $60,000 to $70,000 annually. In many fields, gaining experience as a salaried professional and later transitioning to a freelancer or contractor is typical. In this field, however, you may need to start as a freelancer to build a portfolio before applying to work in a salaried position. Many successful freelancers, however, continue to work independently from home.
3. Business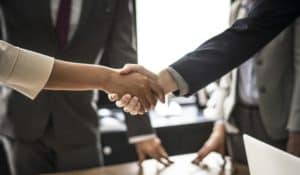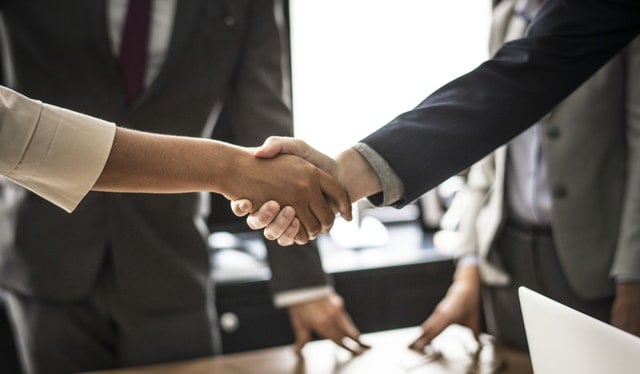 If you strive to run your own business out of your house, obtaining a degree in business is a great idea. There are multiple types of business degrees to consider. In addition to a Bachelor of Arts in Business Administration, you may pursue a Bachelor of Science in Business Management, Bachelor of Science in Entrepreneurship and other similar degrees. Keep in mind that many small business owners are specialists in their field rather than specialists in business. However, one of these business degrees may lay the foundation for starting an online retail store, serving as a business consultant and working in many other capacities. To ensure that you have a well-rounded foundation for future success, consider a double major, a minor or a specialization in a specific area that you want to focus your professional efforts on.
Many positions that require a Business degree require the professional to be in the office or work environment on a full-time basis. Work-from-home jobs related to this degree are related to consulting, online businesses and entrepreneurial activities. For example, one of many options is to open an online retail store. Majors in Business Management and Retail Management are relevant. Another idea is to start an online marketing business that specializes in search engine optimization and other modern marketing strategies. A double major in Business Management and Marketing may set the stage for a successful career as an independent online marketing consultant. The income potential for these and other career paths varies dramatically based on the niche that you focus on.
4. English or Journalism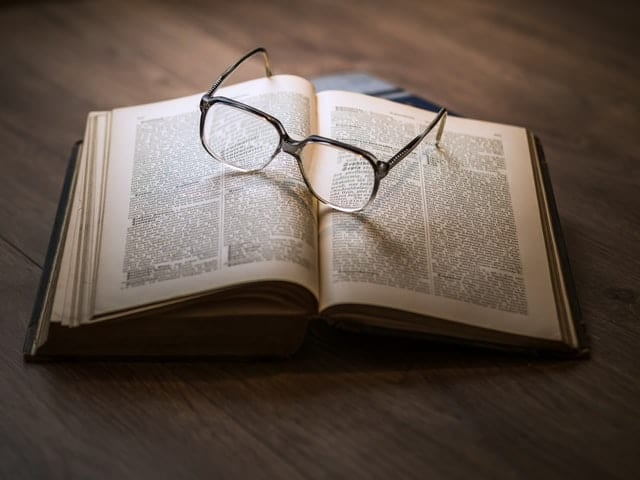 One of the most common work-from-home jobs is a writer. While a degree is not required to write professionally in many cases, specialized training in grammar, composition and other critical areas may help you to be more successful. This is because you may need to produce quality content or pieces rapidly in order to be profitable in this field. Common degrees for work-from-home writers include those in English, Creative Writing, Journalism and Copywriting.
Many writers today produce online content, such as for online media outlets, marketing firms and blogs. Other professionals write books, textbooks, technical manuals and print-based news or fluff pieces. Creative alternatives include writing song lyrics and greeting cards.
While some full-time, salaried and remote positions exist in this field, a home-based writer may be more likely to work independently. A typical home-based writer earns between $35,000 to $60,000 pet year. However, technical writers, successful fictional writers and songwriters may earn substantially more.
5. Hospitality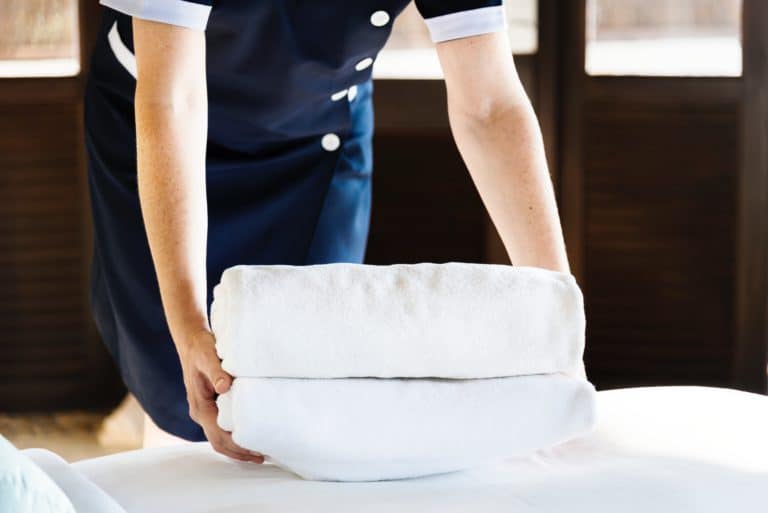 A 4-year Hospitality degree is commonly essential for a career in hotel administration or management. These are usually full-time positions working on-site in a hotel and overseeing daily operations. However, short-term rentals are changing the hospitality industry and enable individuals with expertise in this area to work from home. Short-term rentals are increasingly popular and can be very lucrative for the property owner. However, you will need ample cash to use as a down payment for your first rental property.
There are multiple ways to maintain short-term rental properties, including outsourcing the work to a management company and taking a hands-off approach. Depending on the location of your property and numerous other factors, you may reasonably earn between $10,000 and $30,000 per year from one property. Income may multiply with each new short-term rental property added to your portfolio, so earning potentially is unlimited.
With a Hospitality degree, you may gain valuable knowledge in taxation strategies, management, marketing, customer service and more. This enables you to maximize your profit while amassing a larger portfolio of properties over time. As a hands-on manager of your own portfolio of short-term rental properties, you may successfully work from home as your business grows. However, you may need to obtain the services of many contractors to avoid hiring full-time employees.
Alternative career paths with a Hospitality degree are available. For example, a Hospitality degree may provide essential education that can be used to become a travel blogger, a travel agent, a tour or travel consultant and other positions that you can work in out of your house.